Facebook: Fabulous Feedback Through Likes, Comments, And Shares!
At the time of writing, more than 250 Facebook Pages around the world, dedicated to Japan, Travel, Art and beyond, shared our film "Japan: A Journey Between Tradition And Modernity".
Putting this all together, we have reached the staggering numbers of more than 18,400 likes, 3,200 comments and 6,500 shares for a total count of 28,000+ interactions. In one word: AMAZING!
Our goal, when making this film, was to give pleasure to lovers of Japan, and create the desire to visit and enjoy this fascinating country to others. We really focused on genuine moments, we spent lots of time capturing gorgeous images night and day, but in the end it was truly worth it! As stated by one of our Japanese reviewer: "It tells a lot about Japan with no words", we surely couldn't express our feelings better.
Japan Community was the first Facebook Page to promote our work, followed by Japanese Culture & Style, and after a few weeks, hundreds of them have already joined this successful movement. Our film has now definitely travel more than we have in our entire lifetime, we have read so many comments in so many languages: English, Japanese, French, Spanish, Portuguese, Italian, Chinese, German, Bulgarian, Arabic, Vietnamese, Polish, Czech, Slovak, Slovenian, Romanian, Hebrew, Indonesian, Lithuanian, Greek, Hungarian, and Thai!
You have been so positive and grateful that we wanted to thank you all with this (almost

) handmade gift of our own. It was so difficult to pick only a few of your comments. We did our best with this collage that you should appreciate for sure.
By the way (if you haven't done it yet), don't forget to like our own Facebook Page here, we'd be happy to count you among AmnesiArt's family!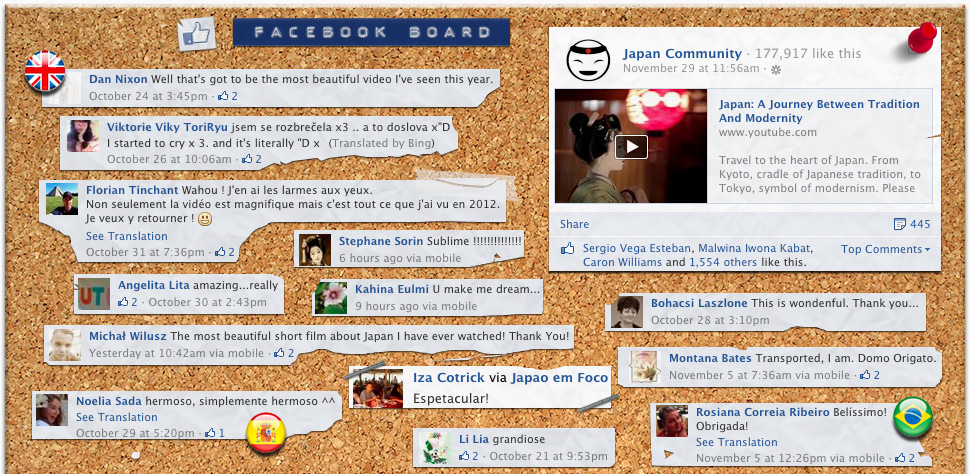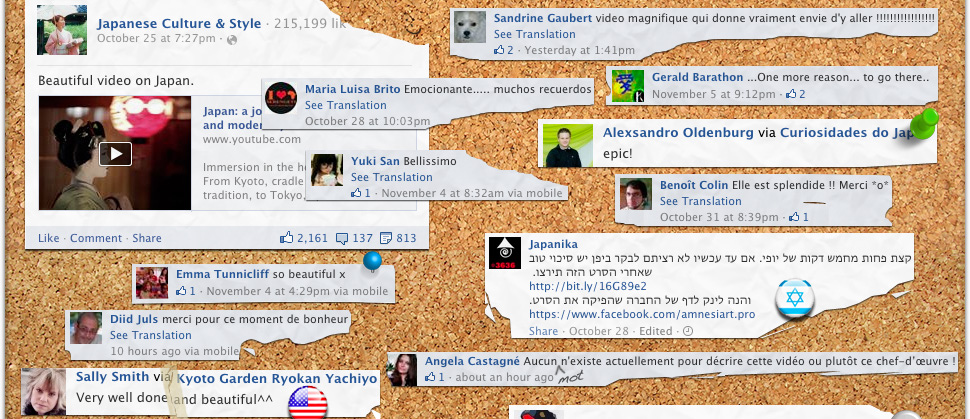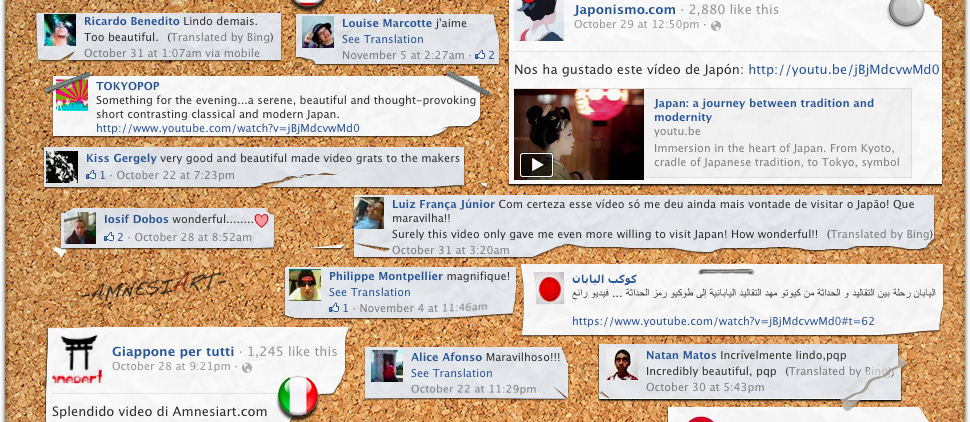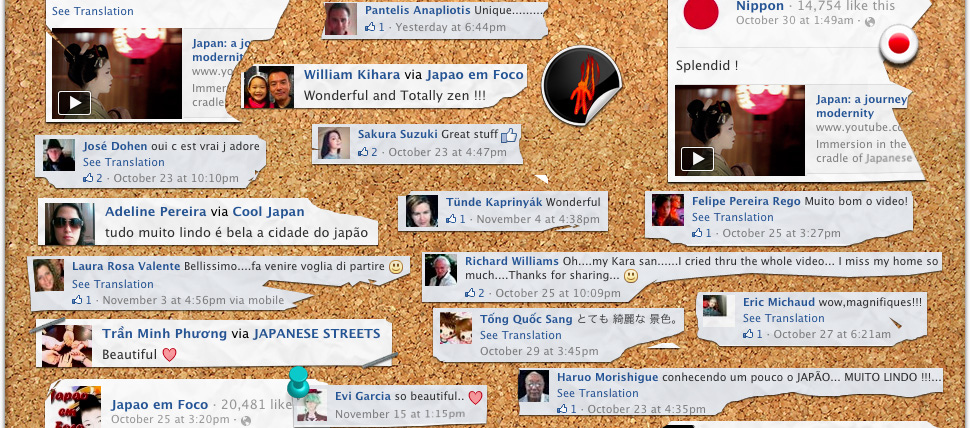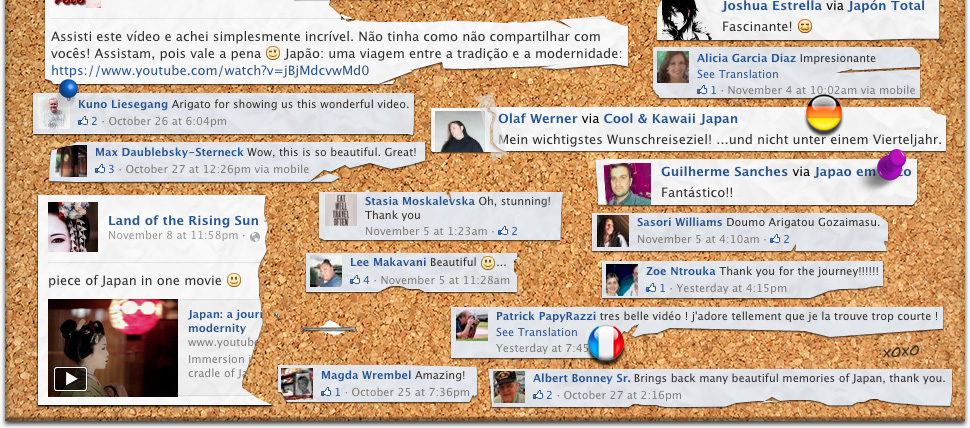 -AMNESI
A
RT-