One of the most visited landmark in France, located in Normandy, very close to Brittany.
Mont Saint-Michel and its bay are on the UNESCO list of World Heritage Sites.
Filmed entirely by AmnesiArt in 4K with the latest iPhone 7.
-AMNESI
A
RT-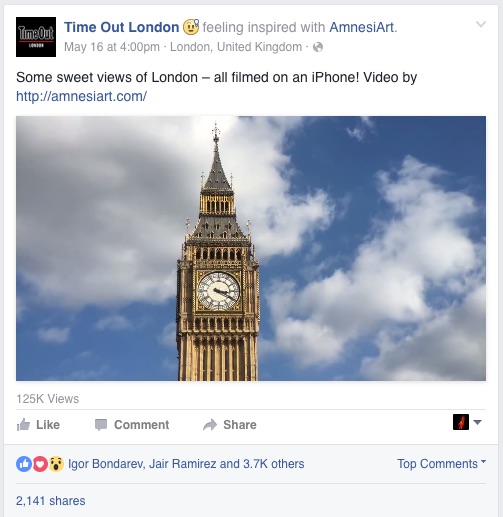 This is another great publication for AmnesiArt: the famous Time Out has shared our video "Portrait of London" shot with an iPhone 6s!
Already more than 125,000 views on Facebook...
-AMNESI
A
RT-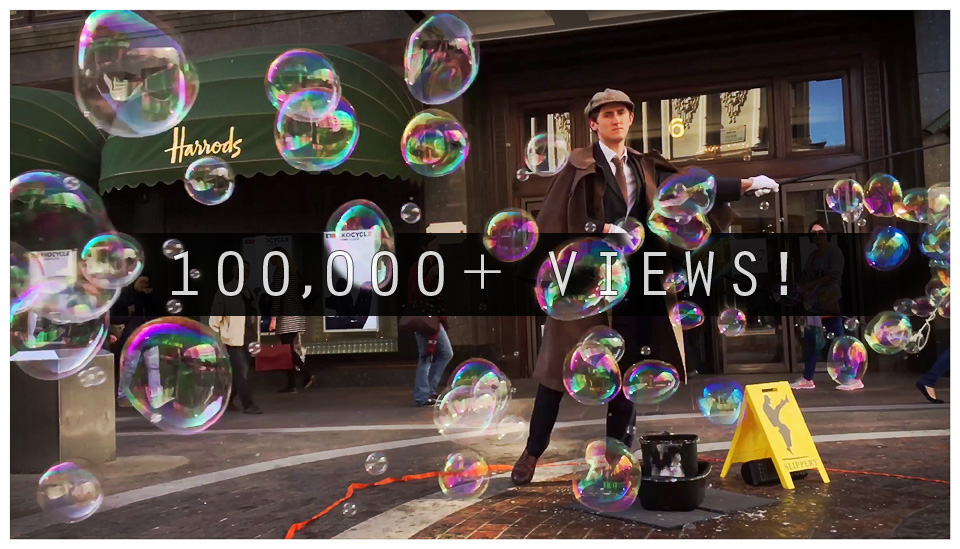 These past months were filled with portraits of artists we are working on. Very exciting and fascinating projects! To be continued...
Meanwhile, our latest productions continue to receive great praise including our film about London which surpassed 100,000 views (140,000 to be exact) on YouTube!
Thank you all, 2016 promises to be intense for AmnesiArt.
-AMNESI
A
RT-