It's now time to visit the capital of the United States of America!
From the White House, the U.S. Capitol to the Washington Monument and the Lincoln Memorial to name a few.
Do not miss AmnesiArt latest short film.
-AMNESI
A
RT-
One of the most visited landmark in France, located in Normandy, very close to Brittany.
Mont Saint-Michel and its bay are on the UNESCO list of World Heritage Sites.
Filmed entirely by AmnesiArt in 4K with the latest iPhone 7.
-AMNESI
A
RT-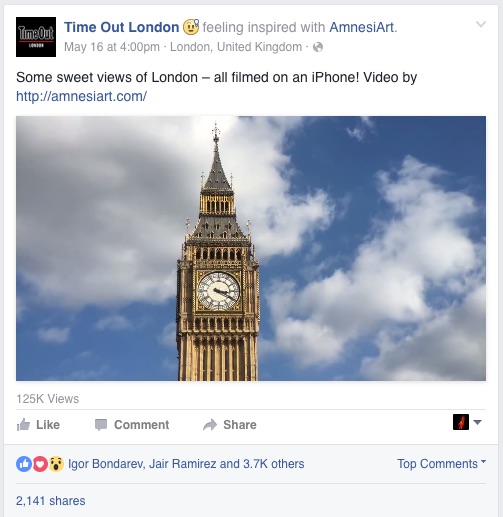 This is another great publication for AmnesiArt: the famous Time Out has shared our video "Portrait of London" shot with an iPhone 6s!
Already more than 125,000 views on Facebook...
-AMNESI
A
RT-