AmnesiArt is Featured on Pro Moviemaker Magazine!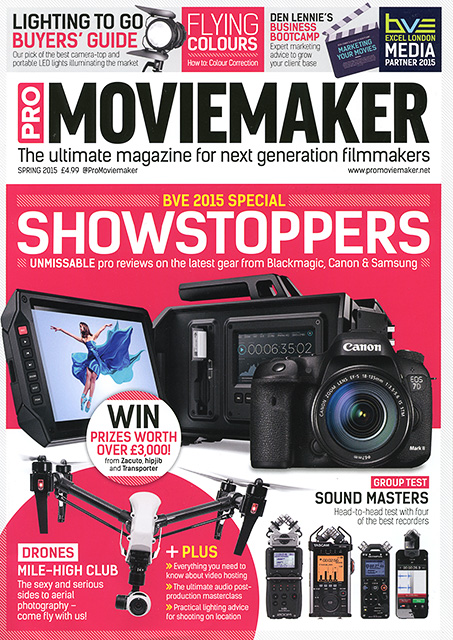 Last spring AmnesiArt was featured on Pro Moviemaker magazine. We talked about "In Love in Paris" our short film shot in France.
Terry Hope the editor interviewed us and wrote 5 pages about our work.
It's a real pleasure to be published in this great media. Enjoy!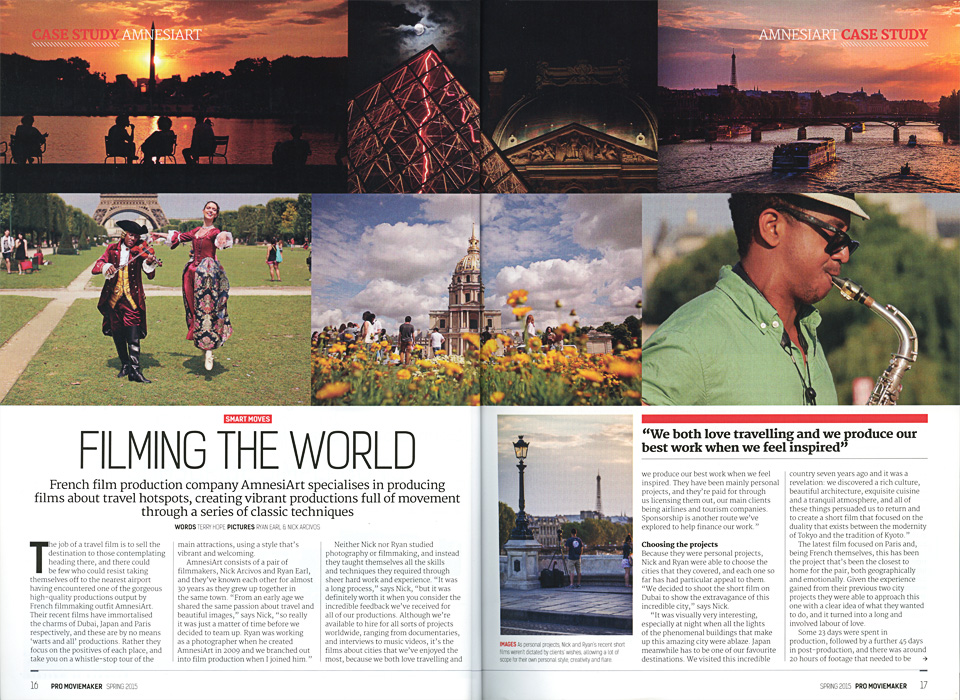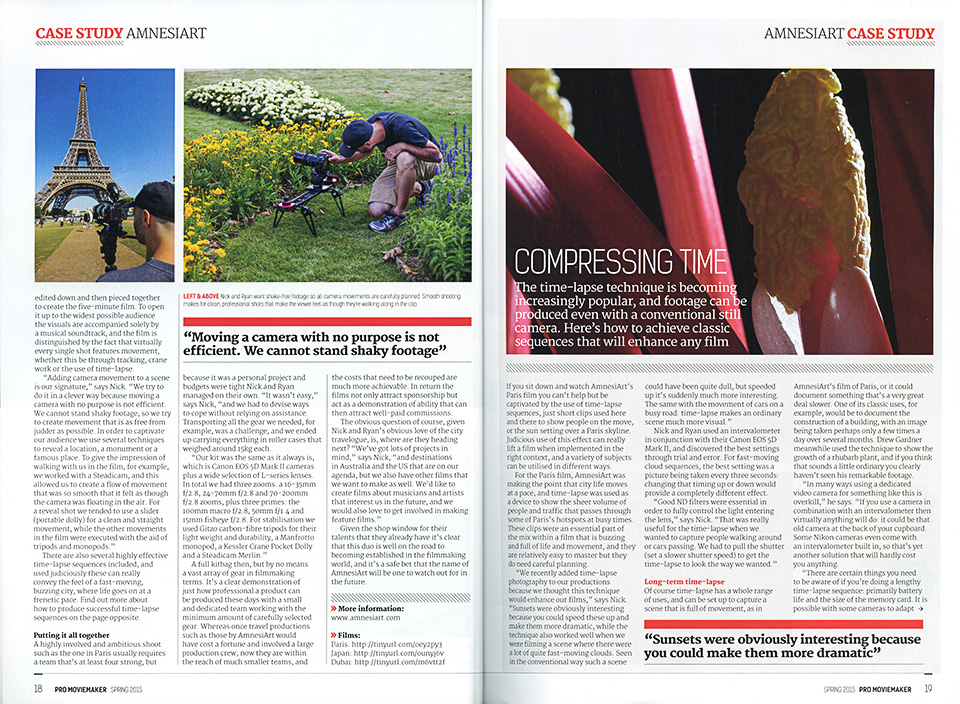 -AMNESI
A
RT-